on Mon 24 Jul 2017 - 15:59
Message reputation : 100% (1 vote)
UPDATED:
---
#1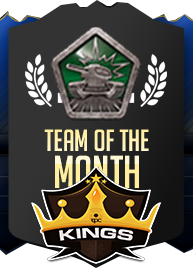 ---
Rules ★ Results ★ Formats - Xp/Bp | Critical | New Light ★ List of Participants ★ Tournament Grid
---
This upcoming weekend will be going to be awesome, we are here with a great start again. Of course we missed this event due to official tournament, but now its over. So, new dates are here for our TOTM#1. Hope you guys will take part in it.We will also organize a "Gold-Box Rain" for winning team of this tournament & two of the player of wining team will get "7 Days Premium" through random selection system. 
04/08/2017 -- Round 1,2,3 -- Xp/Bp -- Friday -- 16:00PM UTC
(Phase 1 complete)
06/08/2017 -- Semi Final -- Critical -- Sunday -- 14:00PM UTC
(Phase 2 complete)
07/08/2017 -- 
Final -- New Light-- Monday -- 15:30PM UTC
(Phase 3 complete)
Finished
Map will be random to check players ability in that format. The team that are participating in BLITZ, please don't worry about time and about BLITZ days, We will shift tournament to next day if this will happen. Or will change the time.
---
NOTE:
Registration is now CLOSED!.Group A - Lies Newly Registered TOC Teams - (Need to qualify)
Spoiler:

Valhalla [EN]
Warriors [EN]
Ghost Criminal [RU]

Group B - Lies Already Registered TOC Teams - (No need to qualify)
Spoiler:

TO-Romania [EN]

Armenian [RU]

on Mon 7 Aug 2017 - 17:27
Message reputation : 100% (1 vote)
Congratulation To Our Winner Of TOTM#1
In TOTM tournament, 

All of the clans who participated, well played. 
So Here The Finalist: 
1st - TO-Romania [EN]

Bracket:
Spoiler:

_________________
Yours regard,
TOPL_Admin
Permissions in this forum:
You
cannot
reply to topics in this forum